We make rings to fit you.
Each ring is handcrafted in the studio so can made in any size.
If you know your size simply add the size to your order (in the order notes box provided) and we'll do the rest!
Don't know your size?
There are a few ways you can figure this out. When you have your measurement use the chart to determine your size.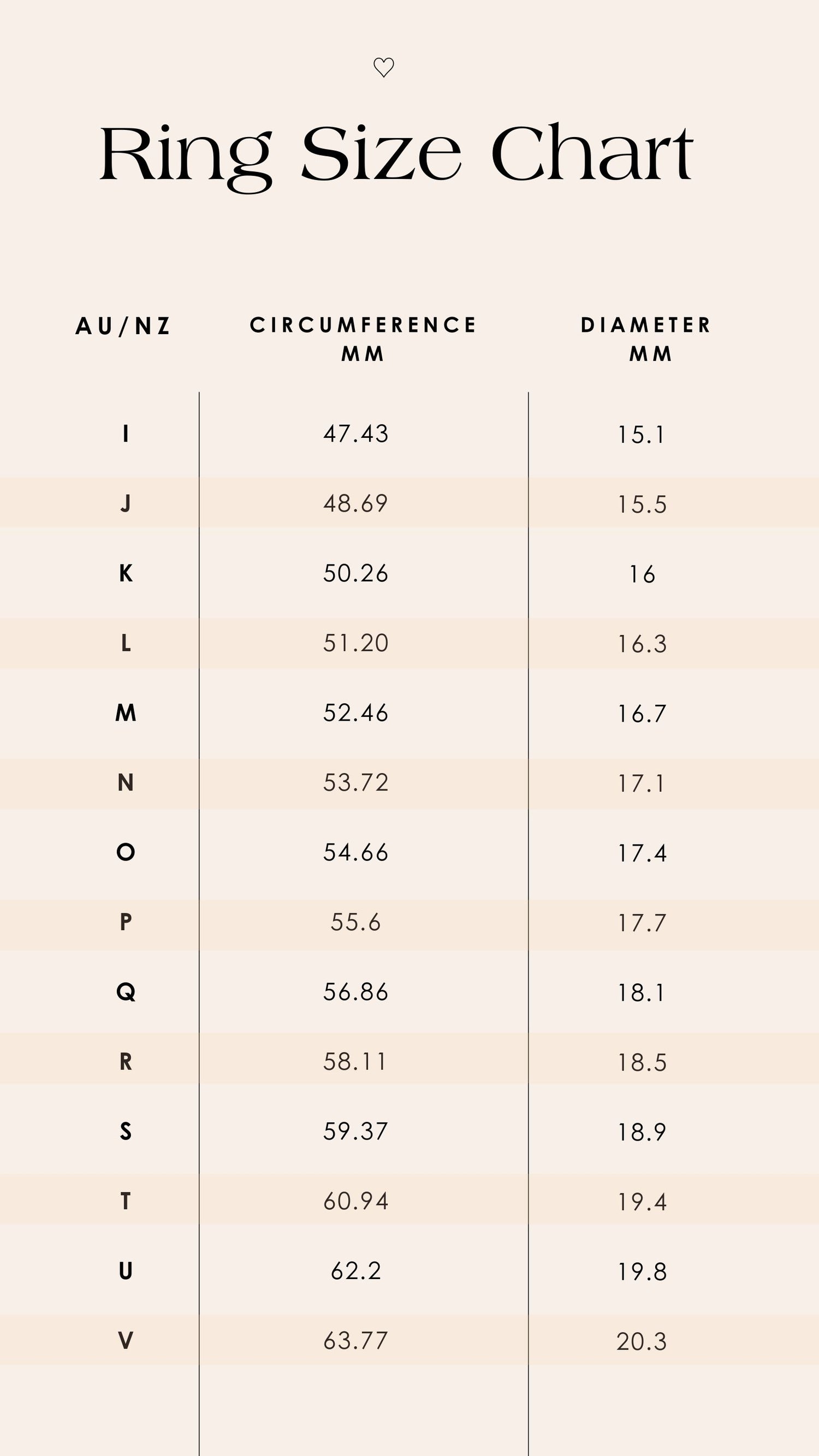 1. The Best Way - visit a jeweller
If you don't know your finger/ring size the most accurate way to determine it is to visit a jeweller (or us if you live in Geelong) and have your finger professionally sized for you.
If that's not an option you can use our sizing instructions below, but please take care when measuring your size yourself. If you order the incorrect size you may need to have your piece re-sized - this will incur a resizing fee and return postage costs.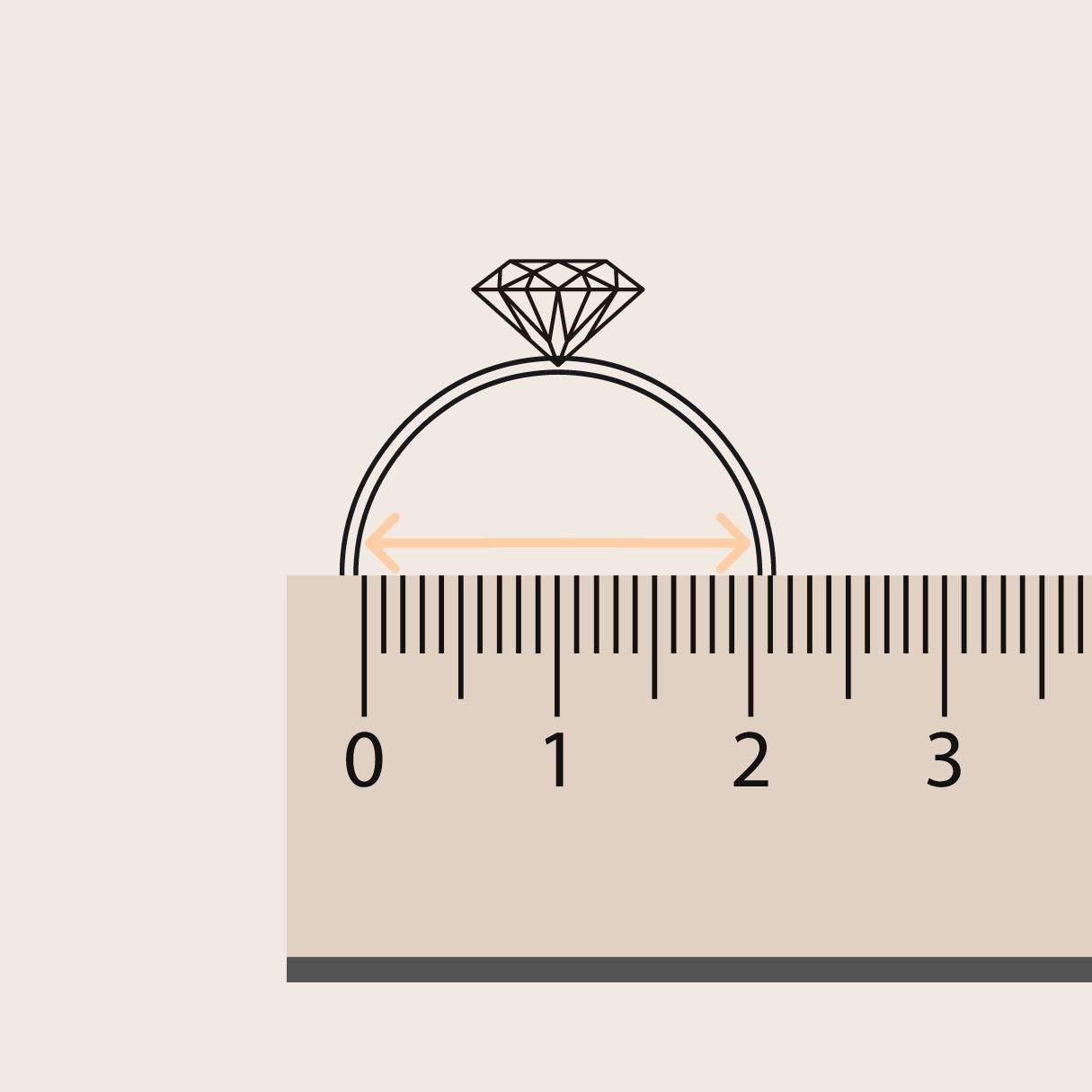 2. The next best way - Measure a ring you already own
Find a ring that fits comfortably on the finger you intend to wear your new ring on.
Measure the internal diameter of the ring, using a ruler or measuring tape. To do so, ensure you are using a ruler with millimetre (mm) measurements, then place your ring on top of the ruler and measure the inside of the circle – in other words, the part that is in contact with your finger when wearing it.
Add this measurement to your order and we will convert it to a finger size. 
BLT Jewellery uses standard UK (A-Z) sizing.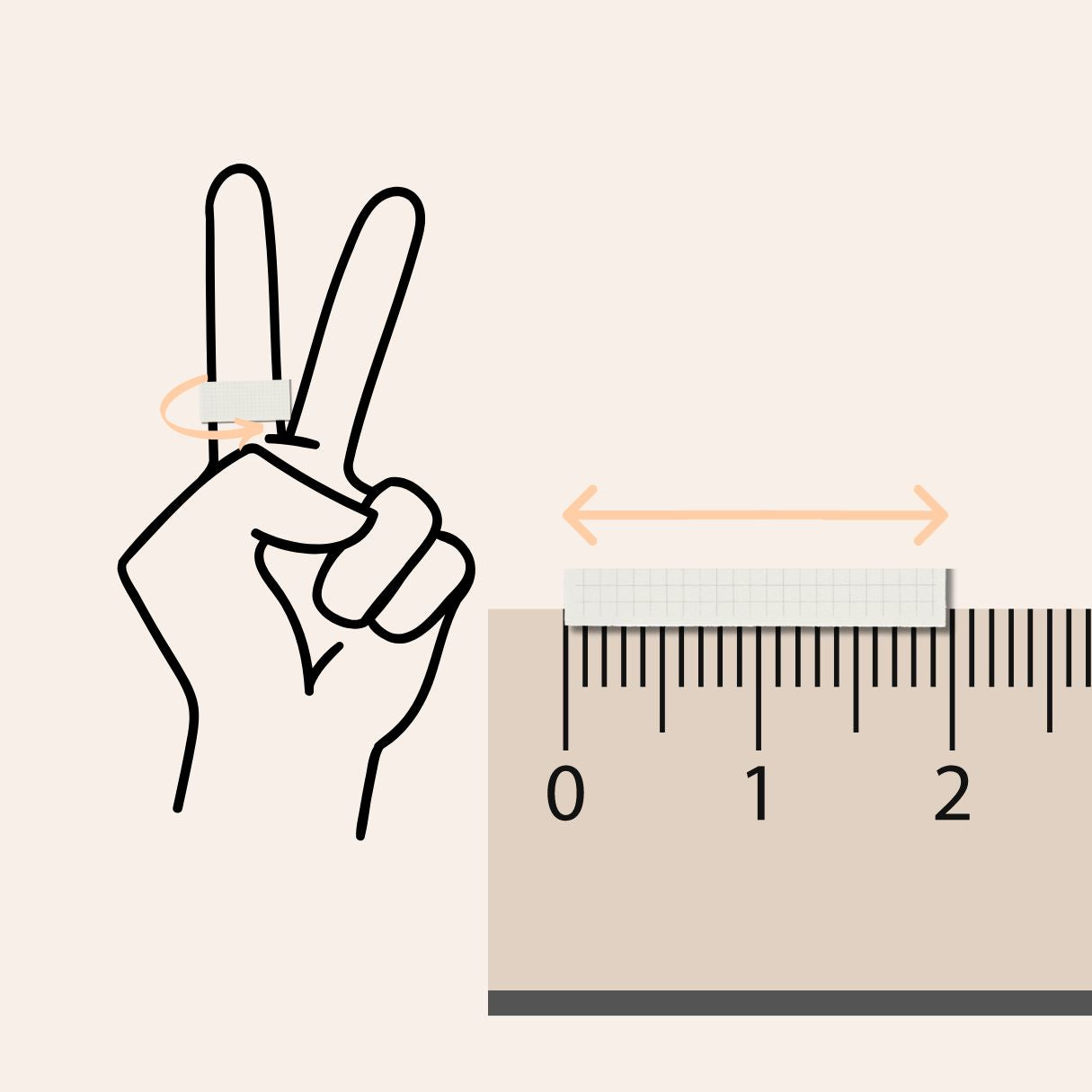 3. Another great way - Using a strip of paper
Cut a strip of paper (normal printer paper – 80gsm) 1cm wide.
Wrap the paper around your finger, mark where the end meets, carefully cut off the excess and secure with some tape. 
Slip it onto your finger and move it around, making sure that it is snug, but not too tight and that it also goes over your knuckle comfortably.
Cut the join and measure the length to the nearest millimetre.
Add this measurement to your order and we will convert it to a finger size. 
BLT Jewellery uses standard UK (A-Z) sizing.
Ring Sizing Tips
Always double-check your measurements for accuracy.
Your finger size can fluctuate slightly during the day, over time, and depending on the temperature. If measuring your actual finger, do so in the afternoon when your hands are warm for best results. If you fall between two ring sizes, choose the larger size (or half size) to ensure a comfortable fit.
Ensure you measure the exact finger on which you intend to wear your ring (or a ring that you wear on the same finger). Your ring size will vary between your fingers as well as between your hands.
Need some help figuring out your ring size?